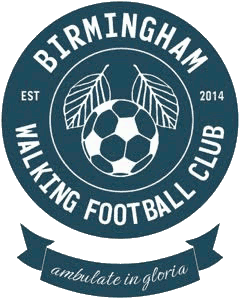 Birmingham reached the Regional Final of the WFA National Cup with an impressive 3-2 win over Coleshill Strollers thanks to a superb hat trick from Shane Abell. The Blues had gone behind to a goal after only 2 minutes as the Coleshill centre forward turned smartly and placed his shot beyond the reach of Heath Underwood. Franco was replaced after two running offences as he attempted to keep the lively Coleshill players at bay. Birmingham rallied but lacked a little cohesion in a congested midfield. Mark Averill was looking lively and after 13 minutes linked well with Abell for him to convert a somewhat scrappy finish into the far corner. Half time came at the wrong time for the Brummies as they were becoming clearly the dominant team, Darren Bradley was at his imperious best as he orchestrated events and added a calming influence.
Coleshill came out firing in the second half and after 4 minutes once again took the lead, a lack of marking in midfield leading to a free run on Underwood who was unable to stop the advancing player who slotted home easily.
Changes were made immediately , Averill became the target man and his work rate was enabling Bradley and Andy Struthers more freedom and space to create chances, it was Struthers who laid on Abell to strike a fierce shot to bring it back to 2-2 and moments later Averill's continual pressure on the defence caused an error and Coleshill keeper came well out of the area to concede a penalty. Once again a fierce right foot drive from Abell converted the penalty and Birmingham were ahead for the first time in the game with 10 minutes remaining.
Franco who was having a superb second half kept all attacks to a minimum as Bradley Abell and Struthers continually created options for each other as Birmingham kept the ball for long periods and were perfectly comfortable in confirming their 3-2 win to face Peles Pearls in the regional final.
After the game Assistant Manager David Castle commented,
" I was so proud of the character we showed today we were behind twice and still never panicked, Mark Averill gave us so much in the last 15 minutes up top, his tenacity enabled others to do their job he was the key when we were 2-1 down. Franco's second half display was superb he looked so much more assured, a great hat trick from Shane who always looks dangerous when we go forward. There are a few things for us to work on but today has been a great learning experience for us, this is only really the third time we have played together as a squad and its developing nicely."