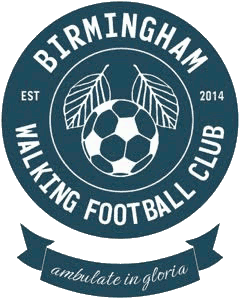 Birmingham Over 60s travelled to Coleshill for the first round of The National Cup. The team was much changed due to injuries and the Over 65s playing in Paris.
Early nerves were settled when the opposition keeper threw the ball directly to Roy Williams who slotted home to make it 1-0 with minutes gone. This seemed to unsettle Coleshill and Birmingham had a number of good chances to add to the lead but blazed high and wide. Coleshill began to settle and put pressure on Birmingham with a number of shots from distance which missed the goal or were safely gathered by Les D as dependable as ever in goal.
Birmingham began to gel as a team in the second half and began to play some decent possession football and coped well with a skilful and tricky Coleshill team who had to commit more players forward to equalize. John McG took advantage and doubled the lead with a strong, low shot. Birmingham should then have scored more goals as Coleshill threw everyone forward. The defense held firm and victory against a spirited Coleshill side was deserved. The game was played in the right manner and was consistently refereed by Jim Dale.
Martin B, Roger P, Mark E and Peter G all performed with great credit on their competitive debuts for the club.