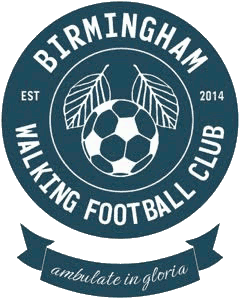 16th June BWFC v Oak Park
Birmingham played some excellent possession football to wear down a determined Oak Park team eventually winning 6-0.
The defence put in a solid performance with Martin and Shay not allowing the opposition to threaten Les in goal. The midfield players worked hard and Roy, Mark, Steve D and the returning John McG all had a positive impact on the game. Dave W opened the scoring and terrorised the Oak Park defence who were made to pay when Clive M came on and proceeded to score four goals with some clinical finishing. A pleasing performance and well done to the whole squad.
23rd June BWFC v Boldmere
Birmingham played a Boldmere team bolstered by some new signings from Wolverhampton and again worked hard to wear the opposition down with some excellent possession football. to win 4-0. The defence was again solid with Martin and Roger snuffing out any danger and allowing Les in goal to be relatively untroubled. The first half was largely played in midfield on a narrow pitch and it took an excellent through ball to find Roy near goal to open the scoring. The midfield was working hard to carve out further chances and again it was the introduction of Clive who punished a tiring Boldmere in very warm conditions to score three precision goals to settle a comfortable win against a Boldmere side who battled to the end. Another positive performance from a side who are getting better the more they play together.