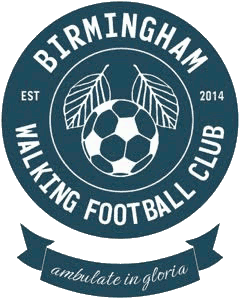 It is with regret that after further advice received today and with the thought of all of your safety at the forefront of our minds we are taking the decision to suspend all walking football activities after the Solihull over 40's session this evening.
After spending 6 years trying to get as many people to take to the pitch once more, it goes completely against the grain telling people that they now can't come!! However, drastic times call for drastic measures so we are forced to take this approach. We understand and have very much considered, the impact this closure may have on some people. Some have fed back to us that they still wish to come but, we cannot ignore both the advice received nor our responsibility as a club to keep everyone safe.
I will keep you informed when we have further updates or information.
For your information you can follow us on facebook and twitter or any of our web site blogs …. www.walkingfootballbirmingham.co.uk
Please feel free to email me with any questions.
Paul.