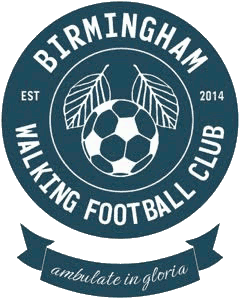 LEAGUE GAME
Squad: Les Dawson; Martin Barber; Pete Giddings; Clive Macey; John Sparkes; Roy Williams; Mark Evans; Richard Dawson; Steve White, Manager; Mike Price, Asst. Manager.
Sunday's 3rd game of this restarted season saw a very tough to watch game against an organised and hardworking Shard End team. The football was scrappy through most of the 1st half before a concerted period of pressure saw RICHARD DAWSON finally put the blues in front with a powerful shot despite the efforts of the Shard End keeper. Shortly before half time Shard End scored a disputed equaliser, with the BWFC players claiming the ball had not left the area following a fine save by Les that rebounded away from him. However, the referee determined there had been no infringement, so the goal stood. We all thought it would be all square at the interval but then a Shard End player was deemed to have stepped into the area and MARK EVANS duly dispatched the penalty to give BWFC a 2-1 half time lead.
The 2nd half saw more stop-start football but eventually Shard End won a penalty when Mark stepped back into our area, however, the penalty was fired wide. The Birmingham players adapted well to a change in formation introduced by Manager Steve White and took much better control of the game for a spell. Richard and Clive's movement was starting to cause problems for the Shard End defence and RICHARD was able to grab his 2nd goal of the game to further increase Birmingham's lead. With the slope of the pitch to our advantage quite a few chances were created with Pete G, in particular, being denied a goal by a fine save from the opposition goalie. As the game opened up Les was called into action on several occasions to preserve the two-goal advantage but the Shard End stopper was also kept busy as the game became very end to end.
Final score: Birmingham WFC 58+ 3 v Shard End WFC 58+ 1 Birmingham retain their 100% record but face a crunch match at Coleshill on May 23rd when we play a Coleshill 58+ side who also hold a 100% record.