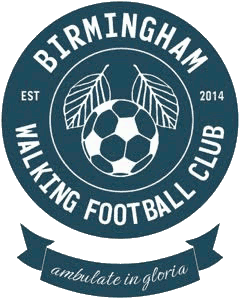 Birmingham Blues 2 Rushall Olympics 0
Birmingham Blues were very comfortable winners of a contest that will not linger long in the memories of those who were involved.
The game was controlled in an officious manner which left the players on both sides frustrated and often perplexed. There were a countless number of interruptions which destroyed the flow of the game.
The stop-start pattern of the match seemed to really affect the Birmingham Blues team. They were unable to build any purposeful momentum. Their usual swift, crisp style of play that has seen them remain undefeated this season was stifled.
However, they were still far too strong for Rushall. Birmingham fully deserved to be two goals to the good by half-time. Both goals were scored by Clive Macey, who continued his recent fine form. Some decisive passing and clever movement gave Clive all the room and space he needed to finish the chances clinically.
To their credit, Rushall belied their low league table standing and pushed forward themselves in the early part of the second half. In spite of this, Birmingham's consistently strong back line was never really seriously threatened during this spell.
There were, inspite of the circumstances, some glimpses of Birmingham's top form in this match - indeed they can count themselves unfortunate to have had two goals chalked off for infringements identified by the match referee. In addition, two of their creative play-makers fell victim to Blue Card punishments. This led to even more frustration and, of course, hindered their attacking options when they found themselves a man short on the field of play.
To their credit, players on both sides did not let their disappointment of playing in this type of stop - start match boil over into any form of dissent.
Victory for Birmingham Blues sees them enter the festive period as league leaders. They are very well aware that the season has a very long way to run, and they are yet to face some of their closest challengers for the title. Over the course of a season it is often said that a sign of a really good team is the ability to ground out results and win matches when they are not at their best.
This was certainly the case today.
Rushall will take many positives from this match. They remained competitive throughout, pushed forward when they could, and stood firm against the leagues front runners. They will hope their fortunes pick up when fixtures resume in the New Year.