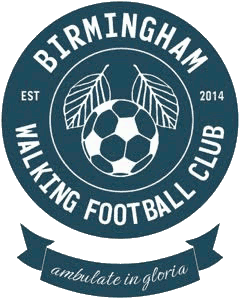 Birmingham WFC Over 65's took on Burton Albion WFC at Solihull on Wednesday afternoon and ran out very comfortable winners by a score of 7 Goals to Nil.
Birmingham bossed the game from start to finish and but for the opposition goalkeeper making a number of good saves they could and probably should have scored a lot more.
5 goals from the ever reliable Decka Thorp and 1 each from Barry Huntington and Dave Whatmore completed the scoring and took Birmingham into the 3rd Round.
Goalkeeper Keith Phipps would like to claim 6 assists as he says all of the goals, with the exception of a Decka penalty, were scored as a result of the ball being rolled out by him from the back !!!