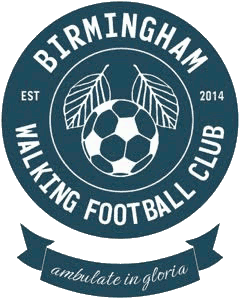 County League Match BWFC v Coleshill Walkers.
Birmingham's Over 60s six match unbeaten run without conceding a goal came to a crashing end with a 1-0 defeat to a dogged Coleshill side. Birmingham dominated the match hitting the frame of the goal a number of times, being thwarted by some excellent keeping and being unable to break down a massed defence.
Coleshill held out to half time with hardly a shot in anger with Paul Feeney being largely untroubled. Unfortunately, the whole team switched off at the kick off to the second half with a quick pass to their central midfielder resulting in a long shot which to everyone's surprise rocketed into the net.
Birmingham pressurised the Coleshill defence who sat back in depth and with a combination of hard work and luck they kept their lead to the final whistle. All credit to Coleshill for their victory and helping their other team in their quest for the County League title. The title decider is set for September 17th with Birmingham needing to win the match to secure their first title.