BWFC v Coleshill Strollers - 17/9/19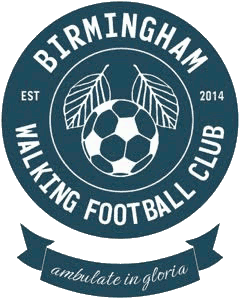 For the second season running in the County League Birmingham were beaten in the last match by Coleshill in controversial circumstances.
In the Winter League Birmingham were denied second place as they were beaten by a team openly fielding at least one under age player. In the title decider for the Summer League Birmingham faced a team made up of players from both of their league teams with the scorer of the winner for Coleshill Walkers a few weeks ago also playing for Coleshill Strollers last night.
Birmingham opened the scoring after a couple of minutes when Mark Evans fired a shot into the corner of the net. Unfortunately, the game was then marred by an inexplicable refereeing decision. A Coleshill player shot and hit the bar and rebounded downwards and was then grabbed by Les in goal. Initially the referee did not award a goal as he was nearer the half way line than the goal and was in no position to know if the ball had crossed the line. Under pressure from the home players the referee went to the spectators behind the goal and "accepted the word of a woman behind the goal that the ball had crossed the line".
Birmingham stunned by this bizarre awarding of a goal went on the attack and Dave Whatmore blasted the ball into the roof of the net to retake the lead. Then in the one moment of sublime skill in a niggly game a Coleshill player bamboozled two Birmingham defenders and slotted home a superb goal.
Birmingham were then out thought and out fought by a determined Coleshill side and the passing became shoddy and hurried with Les saving the team on a number of occasions with some superb saves.
In the second half Birmingham again gave the ball away in midfield and Coleshill exploited the space to take the lead 3-2. Coleshill then became more defensive and were able to resist the increasingly frantic attempts by Birmingham to score. Coleshill cemented their victory with another goal near the end.
As a team Birmingham played poorly and will have to do better in the National Finals. We need to concentrate on next weekend and then after this we will need to reflect as a team.